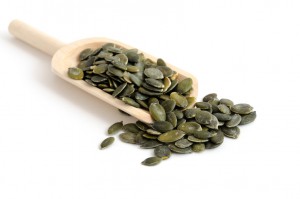 Pumpkin Seeds (Semen Cucurbitae)
Standard Qualities
Pumpkin seeds – shine skin
Pumpkin seeds dark GWS
Others on demand
All qualities are available in conventional quality and as organic certified goods.
Quality
Pumpkin seeds serve as a good source of vitamins and enzymes and have a high content of antioxidant beta-carotene. In addition, they provide essential fatty acids and phytochemicals throughout the year.
Our suppliers are certified organic, ISO, HACCP.
Origin and Harvest
Our pumpkin seeds are mainly sourced from China. Pumpkins need about a maturation period of 60-150 days. Harvest time is between the months of August and October, with pumpkins often being harvested overripe. Corresponding certification bodies monitor the entire growth process in terms of soil conditions, cultivation and harvest.
Packing
25kg paper bags (also poly-vacuum)