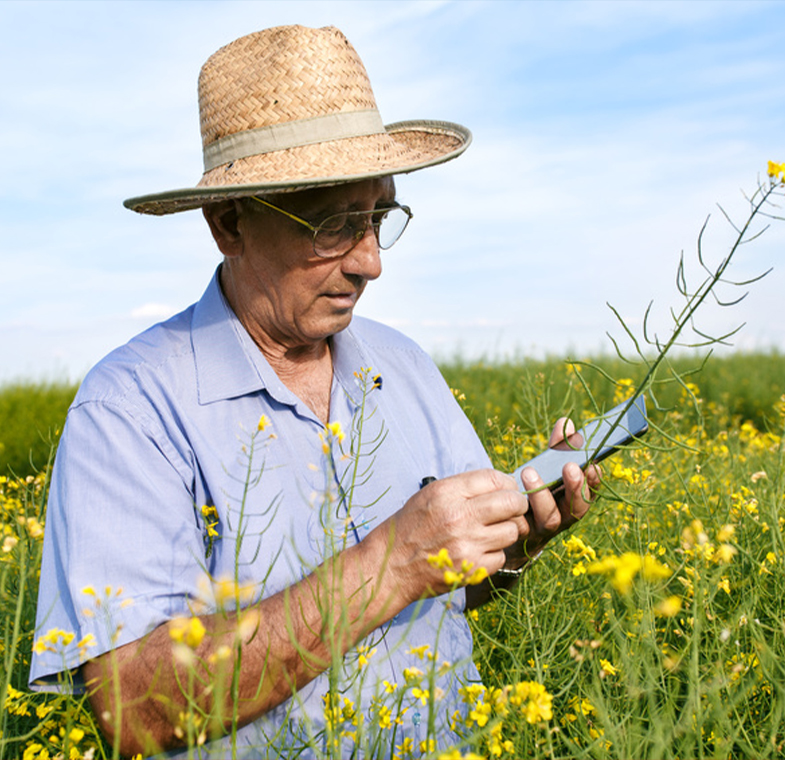 Quality Management
In order to be able to source only high-quality seeds from the cultivation countries, we are on the move all over the world. From sowing to harvest, we regularly check the quality and cultivation of the plants. Of course, quality is no coincidence! All products with our name on it, come from audited farmers and have undergone various quality checks at the company headquarter in Schillingsfürst.
Incoming goods are thoroughly checked by our highly qualified personnel in renowned, accredited laboratories. Only if our goods have passed these tests, they will be forwarded to our customers.
Product Safety
Knowing where the products are from creates trust! Trust is one of the starting points for good cooperation. That is why it is important for us to disclose the path of the requested goods from the country of origin all the way to the customer.
BOur products are already tested in the country of origin by a qualified employee. Only if they have passed all the tests, they are exported to Germany. Once there, the products thoroughly re-examined by authorized laboratories before being shipped to the customer by certified carriers.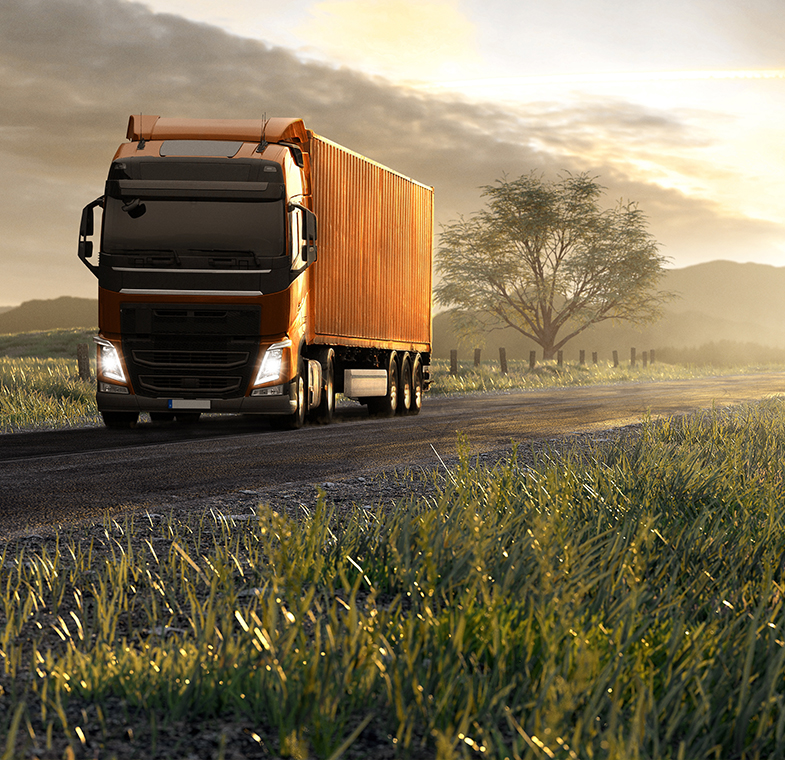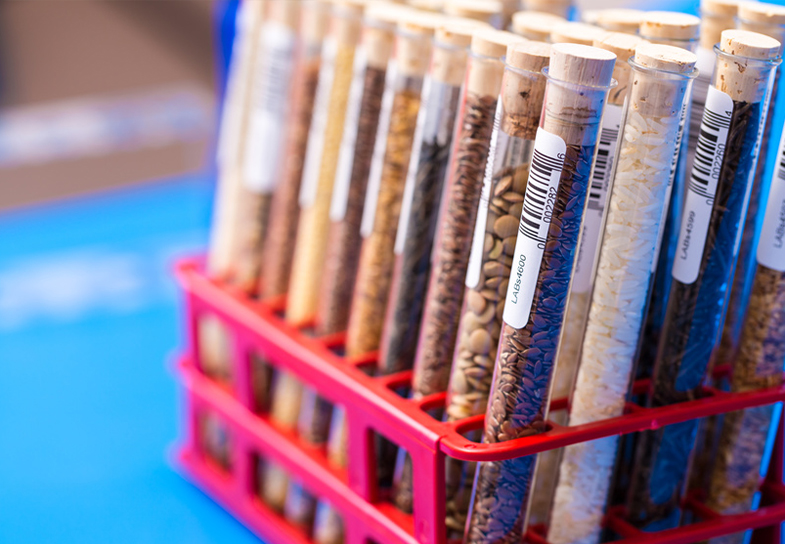 Analysis
We keen on guaranteeing the highest level of quality for our products. In order to make this possible, our seeds are sensory and optical examined by independent and authorized laboratories. The requirements of our customers are very important to us. In addition, extensive analyzes are performed on pesticides, allergens, microbiological substances, GMOs, aflatoxins, heavy metals and much more.
Cooperation
In order to always provide our customers with the best products, we collaborate closely with experienced food laboratories.
Since the high and consistent quality of our products has top priority for us, we have implemented a HACCP concept in our company. The GB-Foods GmbH is also controlled and certified by an independent organic board of control.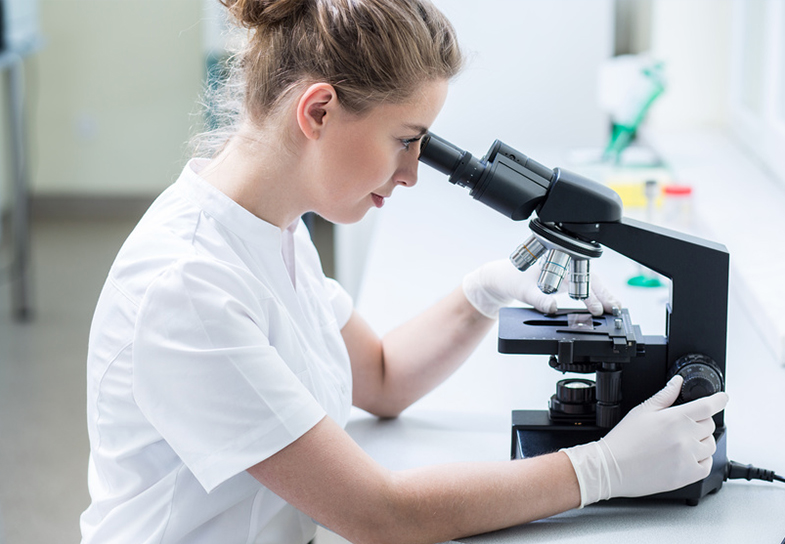 Location
In order to always guarantee short distribution ways for our foods, we store our imported goods directly at the Hambrug Heaven. From there, our products are directly delivered to our customers. In order to also distribute smaller amounts of goods, as well as monitor and controll them better, we always have a part of our assortment available in our own warehouse in Schillingsfürst.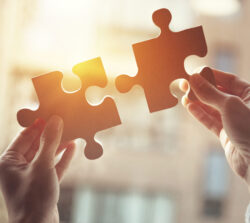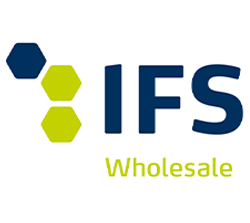 IFS Wholesale
We have also been IFS certified since November 2021. In this way, the quality of our products can be ensured even better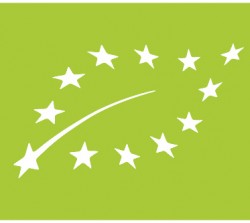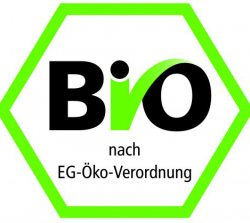 Organic Certificate
For our organic certification, we are regularly audited and by an independent organic board of control.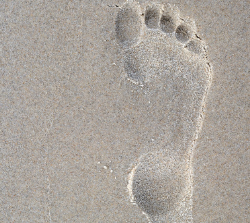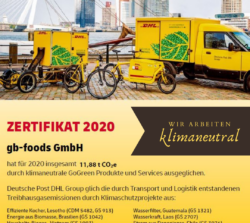 Climate neutral shipping
We primarily ship with DHL GoGreen and were therefore able to offset 11.88t of greenhouse gas emissions last year.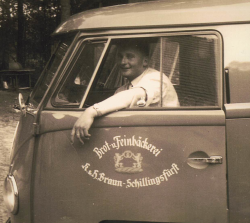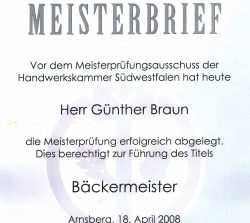 5th generation baker
In 2008 Günther Braun completed his master's examination. In addition to many years of experience, his family history also contributes to the passion and knowledge of our products.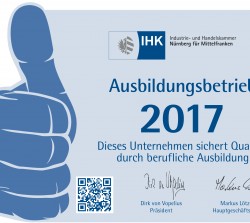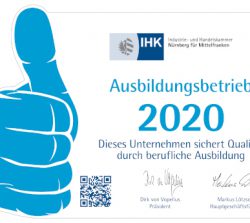 IHK training company
Since 2017, we have been officially recognized be the Nuremberg Chamber of Commerce as a training company.