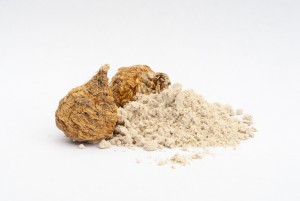 Maca (Lepidium peruvianum)
Standard-Qualitäten
All qualities are available in conventional quality and as organic certified goods.
Quality
The root is used for medical purposes. It contains carbohydrates, all essential amino acids, iron, zinc, magnesium, calcium, phosphorus, starch, almost all vitamins, and a significant amount of fatty acids, including linoleic, palmitic and oleic acids, sterols, alkaloids, saponins and tannins.
Our suppliers are Bio, HALAL, Kosher, ISO and HACCP certified.
Origin and Harvest
Our source is Peru.
In the months of June and July, the yellow, red, black and purple Maca roots are harvested by hand and spread on huge tarpaulins for drying directly next to the field. Appropriate certification bodies monitor the entire growth process in terms of soil conditions, cultivation and harvest. After a successful laboratory examination of the final product, the goods are released for dispatch to the customer.
Packing