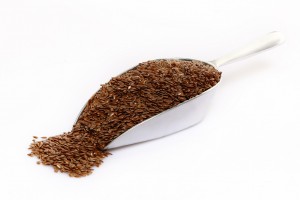 Linseeds (Linum usitatissimum)
Standard Qualities
Linseeds brown
Linseeds gold
Linseed flour
All qualities are available in conventional quality and as organic certified goods.
Qualität
Linseed, depending on the variety, has a brown or yellow shell, tastes slightly nutty and contains about 40% fat (linseed oil). At this, the polyunsaturated omega-3 fatty acid alpha-linolenic acid has a share of about 50%. Linseed oil thus has one of the highest concentrations of omega-3 fatty acids of all known vegetable oils.
We also have the ability to supply sunflower seeds to the edible oil industry.
Our own quality assurance system checks each batch optically and sensory, and each batch is also tested for GMO, glyphosate, pesticides and PAHs in an independent European laboratory. In addition, further investigations are made according to the customer's request and requirement.
Our suppliers are certified organic.
Origin and Harvest
Main growing countries are Kazakhstan, Russia, Romania and Ukraine. The harvest season takes place in the months of August, September and October.
Verpackung
25 kg mulitple paper bags