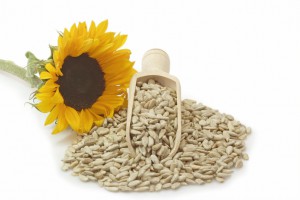 Sunflower Seeds (Helianthus annuus)
Standard Qualities
Sunflower Seeds – Bakery
Sunflower Seeds – Confectionary
All grades are available in conventional quality as well as organic certified.
Quality
GB-Foods sunflower seeds are characterized by a high content of unsaturated fatty acids and fiber. Also, they provide a good source of protein, iron, and calcium.
Therefore, one can eat the healthy powerhouses as a snack.
We also have the ability to supply sunflower seeds for the edible oil industry.
Our suppliers are partly certified organic, HACCP and ISO.
Origin and Harvest
Our sources of supply are Kazakhstan, Ukraine, Bulgaria, Romania and Russia. The main harvest takes place in September.
Packing
22,68kg, 25kg multiple paper bags
050kg BigBags
Loose on truck
By customer requirement