Basil Seed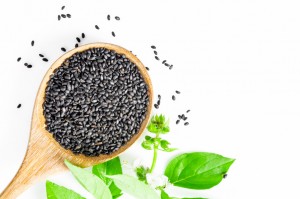 Standard qualities
This product is only available as organic certified product.
Quality
Basil seeds are visually very similar to the now well-known Chia seeds and are also very similar in use. The only visual differences are their black color and the somewhat elongated shape.
Origin and Harvest
Our basil seeds are from India. There they have been used in the kitchen for many hundreds of years. Their extraordinary gelling properties make them particularly suitable for smoothies and are indispensable in many traditional dishes. Even as an ingredient for refreshing summer drinks, they have become indispensable in other parts of the world.
Verpackung
25 kg paper bags
By arrangement