Hazelnuts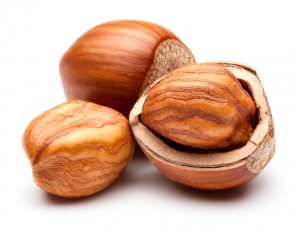 Standard Qualities
Hazenuts, whole
Hazenuts, broken
Hazelnuts, blanched, whole
Hazelnuts, blanched, broken
Hazelnuts, ground
All qualities are available in conventional quality and as organic certified goods.
Quality
The hazelnut is not only widely used in Europe. It can be found in kitchens all over the world, in sweet or savory food. The hazelnuts we buy are analyzed and processed according to strict specifications.
Origin and Harvest
We source our hazelnuts mainly from Azerbaijan (Azerbaijan), but other origins are possible, depending on availability. For example: Iran, Italy or Turkey.
Packing